is born
PARAMINA pioneers the first use of an adjusting screw compressor on a tractor (5 m3/min, 8 bar).
PARAMINA is the first company in Greece to begin the manufacture of screw compressors.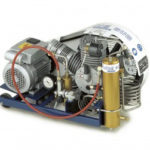 PARAMINA commences the production of high pressure breathing air compressors (40-350 bar).
Paramina becomes one of the first Greek Companies, but worldwide as well, to start the quality management procedures for the certification of ISO 9001 and CE.
PARAMINA extends its screw compressor series, up to 110 KW.
PARAMINA began with great success to export its products in the international market.
PARAMINA installs variable speed technology (inverter) to the whole range of screw compressors and develops the most contemporary energy saving systems for any compressed air system installation.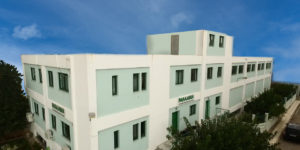 PARAMINA moves to the new factory aiming to further development of its products and services.
PARAMINA extends its high pressure compressor series, with the new model Cyclone, 24-36 m3/h – 350 bar.
PARAMINA manufactures high pressure refrigerated dryer ''CRYO'', 36 m3/h – 350bar max
PARAMINA increases the maximum working pressure of its high pressure compressor models Typhoon & Cyclone, up to 420 bar.
Paramina begins the production of new high pressure piston gas compressors suitable for Nitrogen(N2 ), Helium (He), Argon (Ar). Mistral, Typhoon & Cyclone Gas series, from 6.6 m3/h to
36 m3/h – 350bar max.
New entrance in our product range, Paramina Humidity Control device – including humidity sensor & digital monitoring unit.
PARAMINA launches the new "Force" in our high pressure compressor series, Notus model, 10 m3/h – 350bar max.
PARAMINA celebrates its 50year anniversary
Newly designed Typhoon compressor models, Tropical series specialized for high ambient temperatures, increased humidity and contaminated environment. Electric & Diesel version, 19,2 m3 /h – 350bar max.
Paramina proudly enters deeper in the oil & gas market with our new Atex Cyclone Silent 24 Electric compressor model 24 m3 /h -350bar max, specifically designed for explosive environments
Paramina introduces new breathimg air compressor model Cyclone Classic 24 Diesel, 24 m3 /h -350bar max.